Enjoy a memorable evening out where you'll be immersed in a medieval royal banquet and delighted by our costumed characters who serve, stroll, and interact with diners.
Veritas Players Present: A Fiery Fable
Guests beware: Dragons may be present! A highlight of the experience is a comedic performance by the Veritas theater students, who will have the audience in stitches over their mishaps and mischief as they attempt to unravel the dragon mystery (with a little audience help)!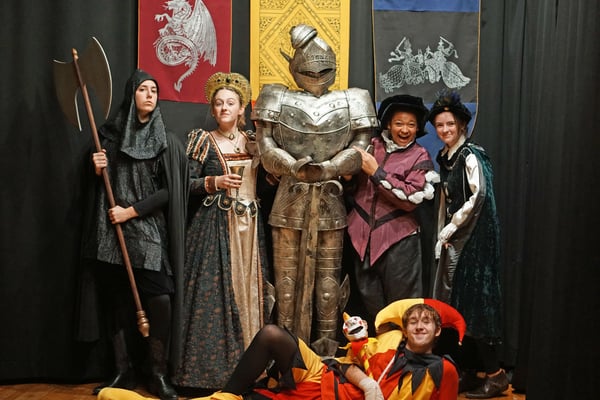 The Feast Fare
Guests at our dinner shows will enjoy a hearty, full dinner catered by Lancaster County Famous Hess's Barbeque of smoked meats, potatoes, vegetables, bread and dessert.
Our Saturday matinee performance will feature a "Castle Happy Meal" with choice of a ham or turkey sandwich, chips, fruit, dessert, and apple juice.
Bring out the wassail and the boar's head and be ready to feast with us!